Getting to Caen Ferry Port
How to Get to Caen Ferry Port
Caen Ferry Port Directions
All the information you need when taking a ferry to or from Caen to Portsmouth. To make a ferry booking with ferryonline use our booking form above, compare prices and save.
Brittany Ferries sail three times daily to Ouistreham just 15 km from the centre of Caen - crossing time from 3 hours 45 minutes on their fast cfraft or a more leisurely 6 or 7 hours on their cruise ferries.
Caen Ferry Port by Car
Getting to Ouistreham port is easy as it is connected to the main French motorway system. The terminal is well sign-posted from all main access routes around Caen as "CAR FERRY".
A13: The autoroute is very close to the port. From Paris, take the A13 towards Rouen/Caen. and then follow signs to Ouistreham/Car ferry.
N175: This road connects Mont St Michel and Brittany to Caen.
N13: Use this road when travelling to Bayeux and Cherbourg.
N158: This takes you towards Le Mans and Loire Valley.
Caen Ferry Port By Rail
The nearest train station is in Caen, about 18km from the port. Take the train from Gare St Lazare in Paris to Caen. SNCF operates services taking approx 2 hours.
Caen Ferry Port By Bus
There is a shuttle bus service between Ouistreham and Caen. This is a daytime service and does not run for the evening ferry arrivals in Ouistreham.
Parking at Caen Ferry Port
There is a free car park located at the terminal. However there is a maximum stay of 72 hours.
Brittany Ferries Terminal
Avenue du Grand Large, Ouistreham, 14150, France
GPS: 49.281, -0.25
Conduire à l'étranger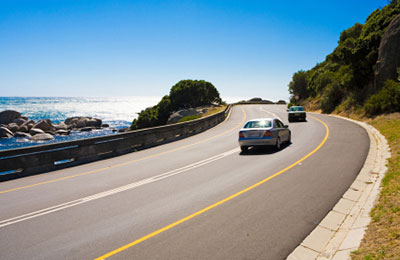 Voyager avec un animal de compagnie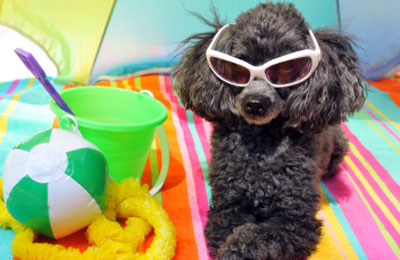 Conseils avant de partir